A three-year drought may have contributed to the collapse of the ancient Hittite civilization in the Middle East 3,000 years ago, a study suggests.
Hattusa, the capital of the Hittites in central Anatolia, was one of the great powers of the ancient world spanning five centuries. They became ancient Egypt's main geopolitical rivals during its glorious New Kingdom period.
Scholars have long tried to understand what sparked the Hittite decline and the wider collapse that also devastated Greece, Crete and other kingdoms in the Middle East while weakening the Egyptians.
Hattusa is surrounded by a massive stone wall whose gate, decorated with lions and sphinxes, was burned and abandoned. Inscriptions written on clay tablets using the cuneiform script common to the region – detailing Hittite society, politics, religion, economics and foreign affairs – no longer exist.
The collapse of the Hittite Empire — centered in modern-day Turkey and the tense regions of Syria and Iraq — in the Late Bronze Age has been blamed on a variety of factors, including wars, invasions and climate change.
Now, researchers at Cornell University in Ithaca, New York, have analyzed juniper trees that were alive at the time, showing that three years of severe drought could have led to crop failure, famine and political and social disintegration.
They examined wood samples from Gordion's Midas Mound Tumulus — a structure west of Ankara, Turkey — that may have been used around 748 B.C. to build burial chambers for relatives of the Phrygian king Midas, who, in Greek legend, put any Everything turned out to be gold when he touched it.
Analysis of tree rings – which indicate a tree's age and what the weather has been like in each year of the tree's life – revealed "three years of extreme events marked by drought events that may be critical to agricultural production and survival."
The team's findings were published in the journal Nature.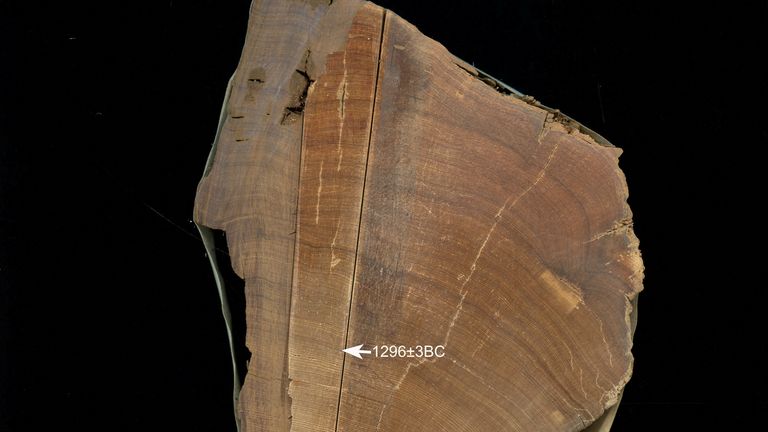 "In pre-modern times, without our infrastructure and technology, the Hittites controlled and ruled a vast area for centuries despite numerous challenges in space, threats from neighboring states and entities incorporated into their empire, and despite the Semi-arid central region," said the study's lead author, Cornell University Professor of Letters and Sciences Stemanning.
The team found evidence of three consecutive years of severe drought in 1198, 1197 and 1196 BC, matching the known timing of the collapse of the empire.
"There could be three years in a row of almost complete failure. People likely have food reserves to get through a year of drought. But when there's three years of drought in a row, there's no food to sustain them," said University of Georgia professor of anthropology and research co-author of the study. By Brita Lorentzen.
"This would lead to a collapse of the tax base, mass desertion of large Hittite armies, and possibly a mass movement of people seeking to survive.
"The Hittites also faced the challenge of not having a port or other convenient means of transporting food into the area."
read more:
Tweets of 4,000 characters are now possible on Twitter
Google's new AI chatbot gives inaccurate answers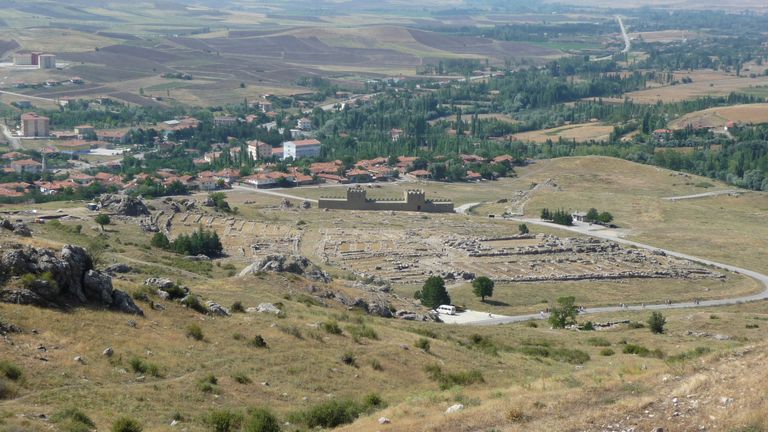 Less than a century earlier, the Hittites under King Muwatari II and the Egyptians under Pharaoh Ramses II fought the famous but inconclusive Battle of Kadesh in 1274 BC – at Syria unleashed thousands of chariots – followed by the first recorded peace treaty in history.
"I think this study really shows a lesson that we can learn from history. The climate change we're likely to experience in the next century will be much worse than what the Hittites experienced," said Cornell Ecology and Evolutionary Biology said professor of science and study co-author Jed Sparks.
"It begs the question: what is our resilience? How much can we take?"