Tire Nichols' mother said she "will not stop" until everyone responsible for her son's death is "prosecuted to the fullest extent of the law".
Row Vaughn Wells says officers accused of murdering her son 'disgraced their own family' after Memphis police investigation Published body camera footage Her son was shown screaming "Mum, Mum" multiple times as he was attacked.
"As much as this tragedy happened to my son, I truly believe there is a greater good in it," Ms Wells told MSNBC.
"This is what keeps me going to get justice for my son, because I won't stop until all those involved in my son's death are prosecuted to the fullest extent of the law."
Ms Wells said the officers had "shamed" their community, adding: "You're just giving everyone bad taste.
"I hate the fact that it was actually five black men doing this to another black man. My son is probably their age.
"They just brought shame on themselves. I'm not a bad person, neither is my son … I pray for the (official's) family because their family doesn't deserve that either."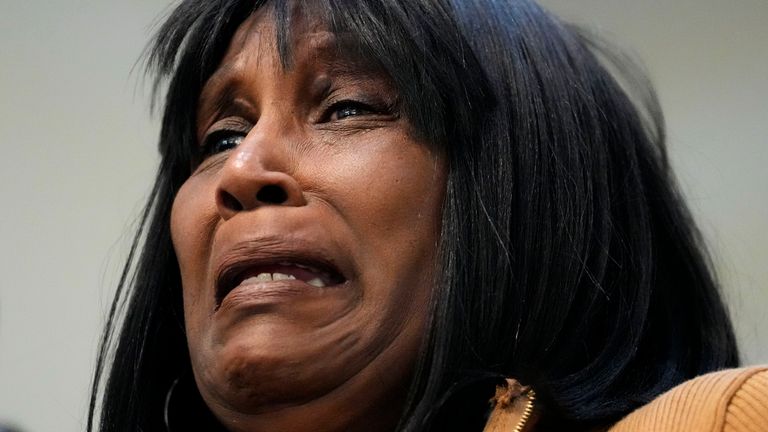 The stepfather of Ms Wells and Mr Nichols has called on people to protest non-violently.
She described her son as a "beautiful man" who was "full of life".
"He loves to skateboard, he loves to watch the sunset. He's a great dad," she added.
"He's just a good guy. There are no perfect people in this world, but he's close to it."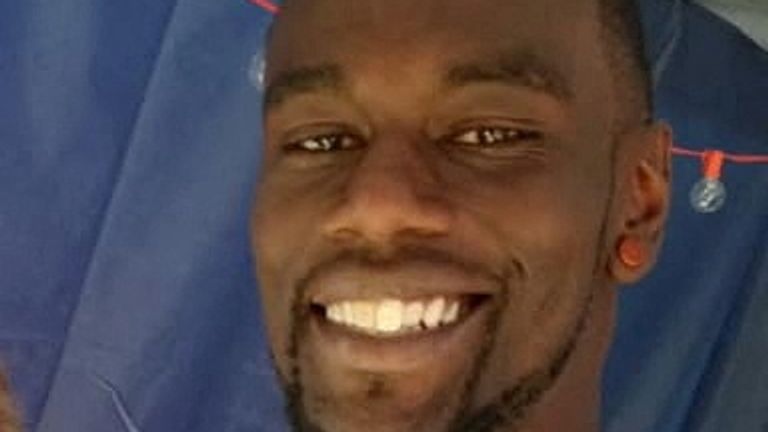 punching and kicking
Shocking footage released by police – including body camera and CCTV footage – shows Mr Nichols screaming for his mother as he was beaten by officers.
The 29-year-old was attacked for three minutes while officers yelled obscenities at him.
Mr Nichols was 80 yards from his home when he was beaten, according to his mother.
In footage of the attack, a camera shows officers initially pulling over at an intersection in Memphis, Tennessee.
"I'm going to beat you to death with a baton," an officer can be heard saying. His body camera showed him raising his baton while at least one other officer held Mr Nichols.
After the co-pilot roughly pulled Mr Nichols out of his car at 8.20pm on January 7 this year, the FedEx employee could be heard saying "I didn't do anything" as a group of officers began pinning him down on the ground.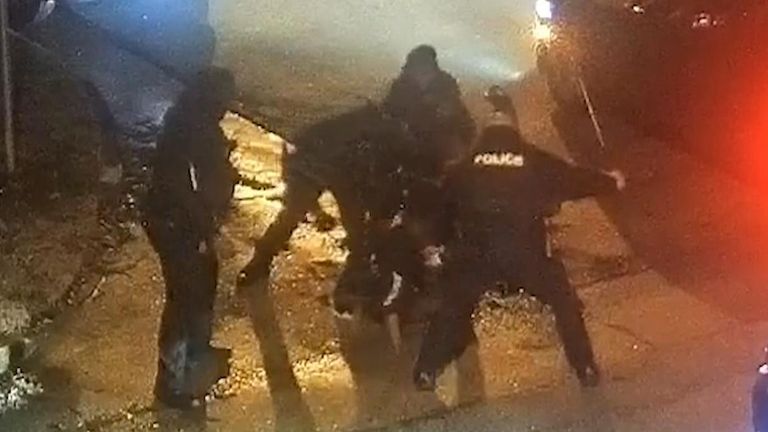 "Get on the ground!" one officer yelled, while another was heard yelling, "Get him! Get him!"
After being thrown onto the pavement, the father quickly and calmly replied: "Okay, I'm on the ground."
Moments later, as the officers continued to shout, Mr Nichols said: "Man, I'm on the ground."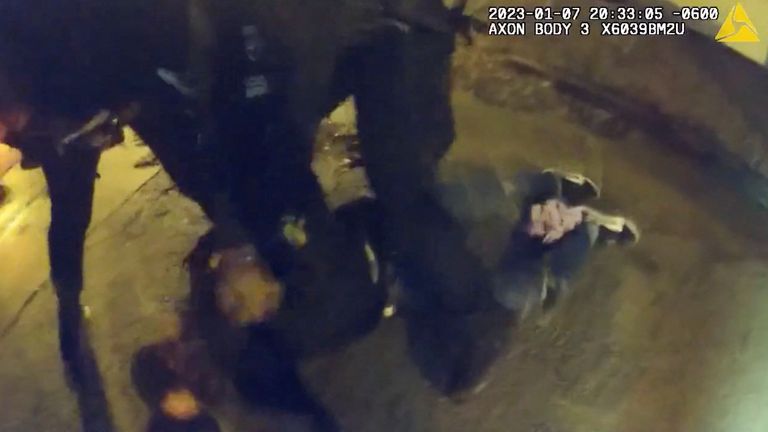 "Put your hands behind your back before I break your (expletive)," one officer yelled.
Moments later, an officer yelled, "Put your hands behind your back before I break them."
"You guys are really doing a lot right now," Mr Nichols said loudly to the officers. "I just want to go home."
"Stop it, I'm not doing anything," he yelled after a moment.
read more:
What is the Scorpion, the police unit at Tire Nichols Death Center?
Timeline of Violent Arrests
Arrest video is night's sickening indictment of cops
The camera is briefly blocked before Mr Nichols can be seen running as an officer fires a Taser at him. Police then began a hunt for Mr Nichols.
He was then punched, kicked and hit with a baton. After the beating, officers circled around for several minutes while Mr Nichols leaned against the car before collapsing into the street.
First responders arrived with what appeared to be medical equipment, but did not intervene immediately.
He died on January 10, three days after the violent arrest.
murder charge
five officers He was charged with second-degree murder and other offenses including battery, kidnapping, official misconduct and official coercion over Mr Nichols' death.
They are Demetrius Haley, Desmond Mills Jr, Emmitt Martin III, Tadarrius Bean and Justin Smith.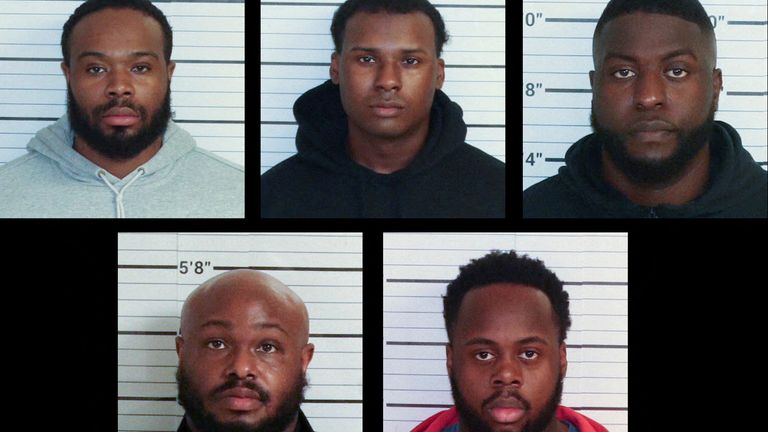 The officers have been fired by Memphis Police and the Scorpions they belonged to have disbanded.
A memorial fund set up after Mr Nichols' death has surpassed $535,000 (£433,000).
The GoFundMe page was set up by Mr. Nichols' mother to help pay for a memorial skate park in his honor and to give his family time off to mourn and seek justice.
Protests are underway in at least nine U.S. cities — including Memphis — after body camera footage was released.