Twitter has launched an revamped subscription service that allows anyone to pay for verification badges.
An update to the platform's iOS app, which rolled out Saturday, shows that the new-look Twitter Blue is now live, with a checkmark on your account listed among benefits that pay $7.99 a month.
It's available in the UK, US, Canada, Australia and New Zealand, and the update says the service will offer: "Power of the People: Your account will get a blue checkmark, just like the celebrities, companies and politicians you already follow. ."
Other features promised "coming soon" include half the number of ads, the ability to post longer videos, and the prioritization of content posted on the platform.
The Blue Tick verification system was previously designed to help users identify real, influential users on the platform, such as government figures, athletes, journalists and brands.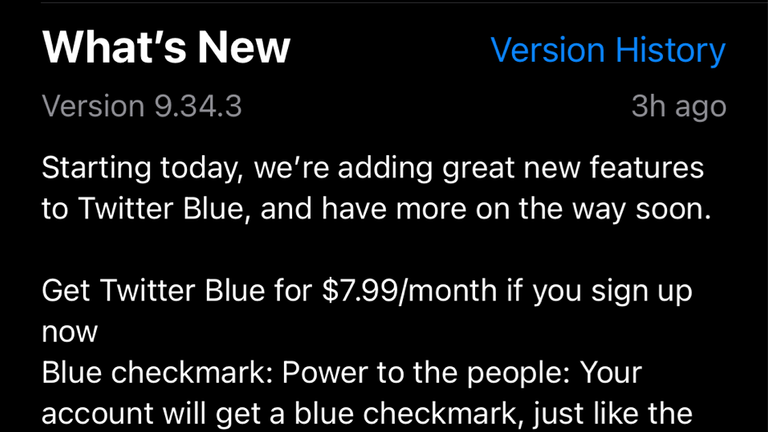 But Twitter's new owner, Elon Musk, appears to be looking to diversify the company's revenue streams after taking over for $44 billion.
The launch of the new feature comes a day after the social network began laying off thousands of employees around the world,
Employees facing unemployment in the UK have three days to nominate a representative for formal consultation on their employment issues.
Workers in the UK have been told that companies plan to notify and consult employee representatives ahead of potential redundancies, as required by employment law.